I lurk a lot, and I've posted once or twice before, but I've always been very conservative (ha ha!) about my hair in the past, and now I'm looking for a more dramatic change.


I'm making some major changes in life altogether, so I'd like my hair to reflect that as well. XD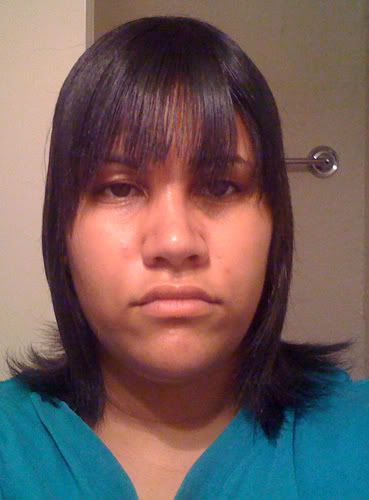 Ugly face is ugly. x_x I reeeeally didn't want to post this particular shot, but it shows my current *awful* face shape.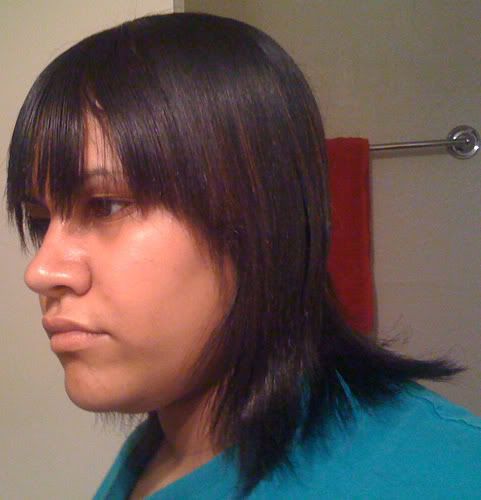 The flip is natural at this length, but it won't do it when it's shorter. LOLZ it's all Rukia in the back. XD






First, I want to go shorter. It's always been just at shoulder length, but I'm actually willing to go just a little shorter than that this time if it'll look better. But, within reason. At this point in time my attire isn't exactly feminine, and if it's too short I'll look like a boy. XD

I really want something that has a lot of chunks and spiky pieces (basically, something that'll be interesting without me having to use a bottle of gel to style it). I can't do anything with colour aside from some clip-in stuff.. so that's out. So this is strictly riding on the style/cut alone.

I'm soooo thrilled with its behaviour lately. It's like.. so perfectly smooth now. And knowing that, I'm feeling much more adventurous with the cut, since I know it's not going to go afro on me at the first available moment. X3

Any suggestions? (: Thanks guys!